During my role as senior graphic designer at Watson Creative, I had the privilege of attending the Adobe Max event in Los Angeles as a UI-UX Leaders Summit attendee. I had self-taught myself to learn Adobe Xd as we were considering to adopt the platform within the agency. I learned that I really liked the speed and intuitive nature of Xd for building digital apps and websites. And given that it was part of Creative Cloud, it was a no brainer. 
At the conference I learned the newest features Adobe was planning to roll out and got first wind of the exciting new prototyping demos. It was clearly a game changer, and I was so fired up, I immediately introduced the new features into my next client presentations as soon as I got back. Our clients were impressed at the quality and speed of our deliverables and that we could demo certain effects that otherwise wasn't possible in a typical workflow. I designed and produced this Adobe Xd article for the studio outlining the benefits of Xd in terms of efficiency and profitability.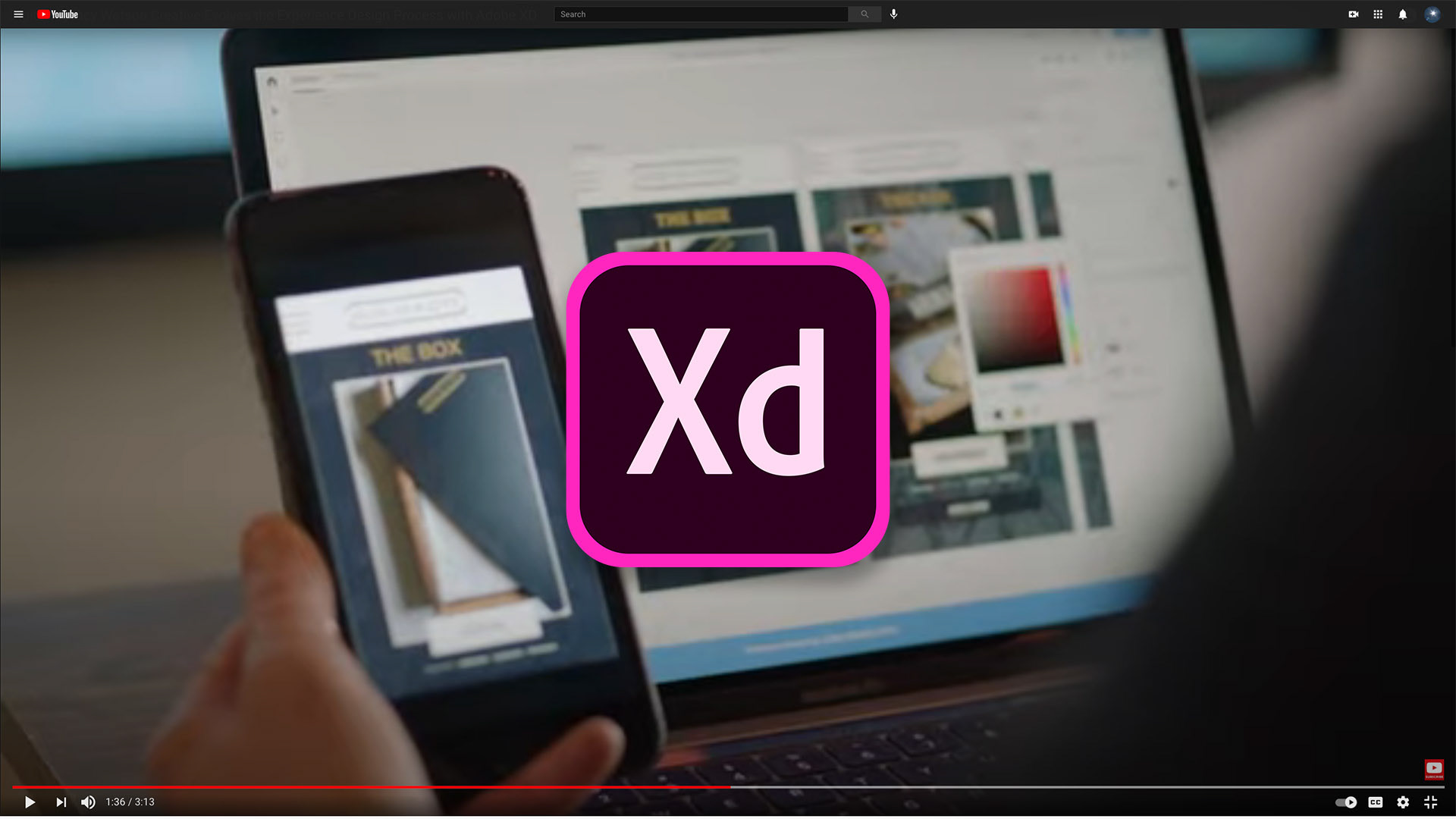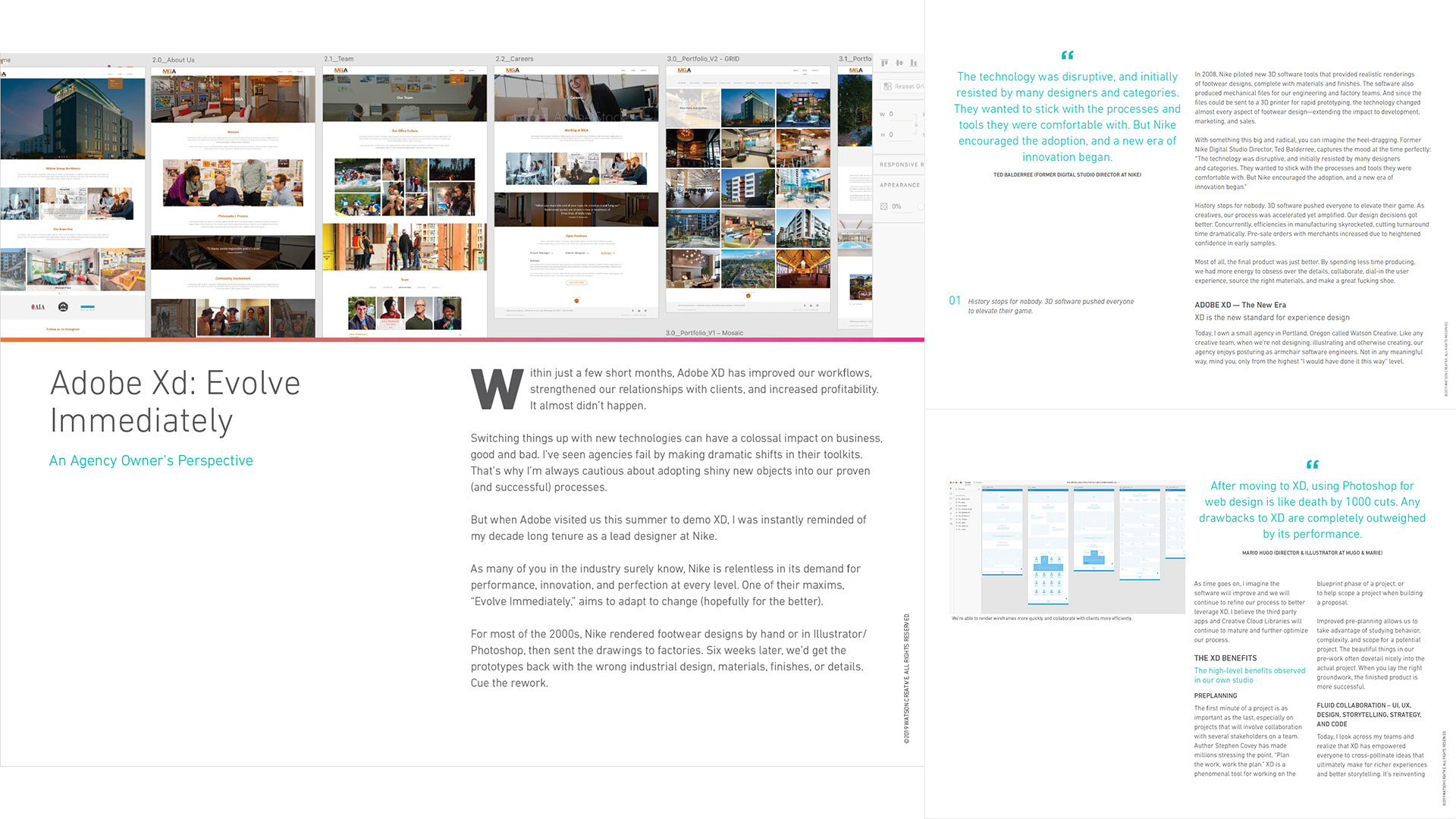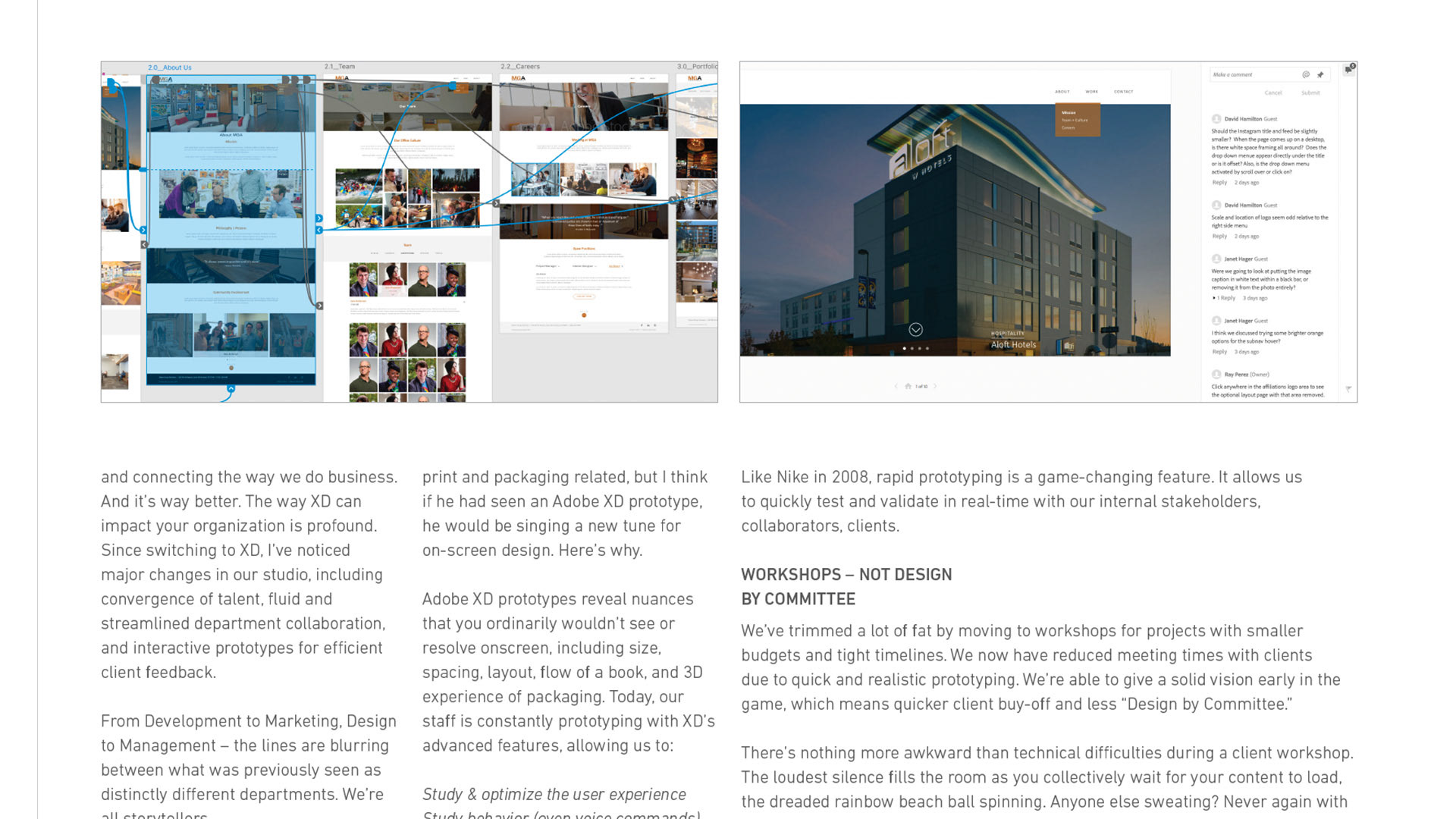 Above: Detail view of a page showing a project I worked on for an architectural firm. Below: screen shot of the wireframes of the same project as we presented content to the client.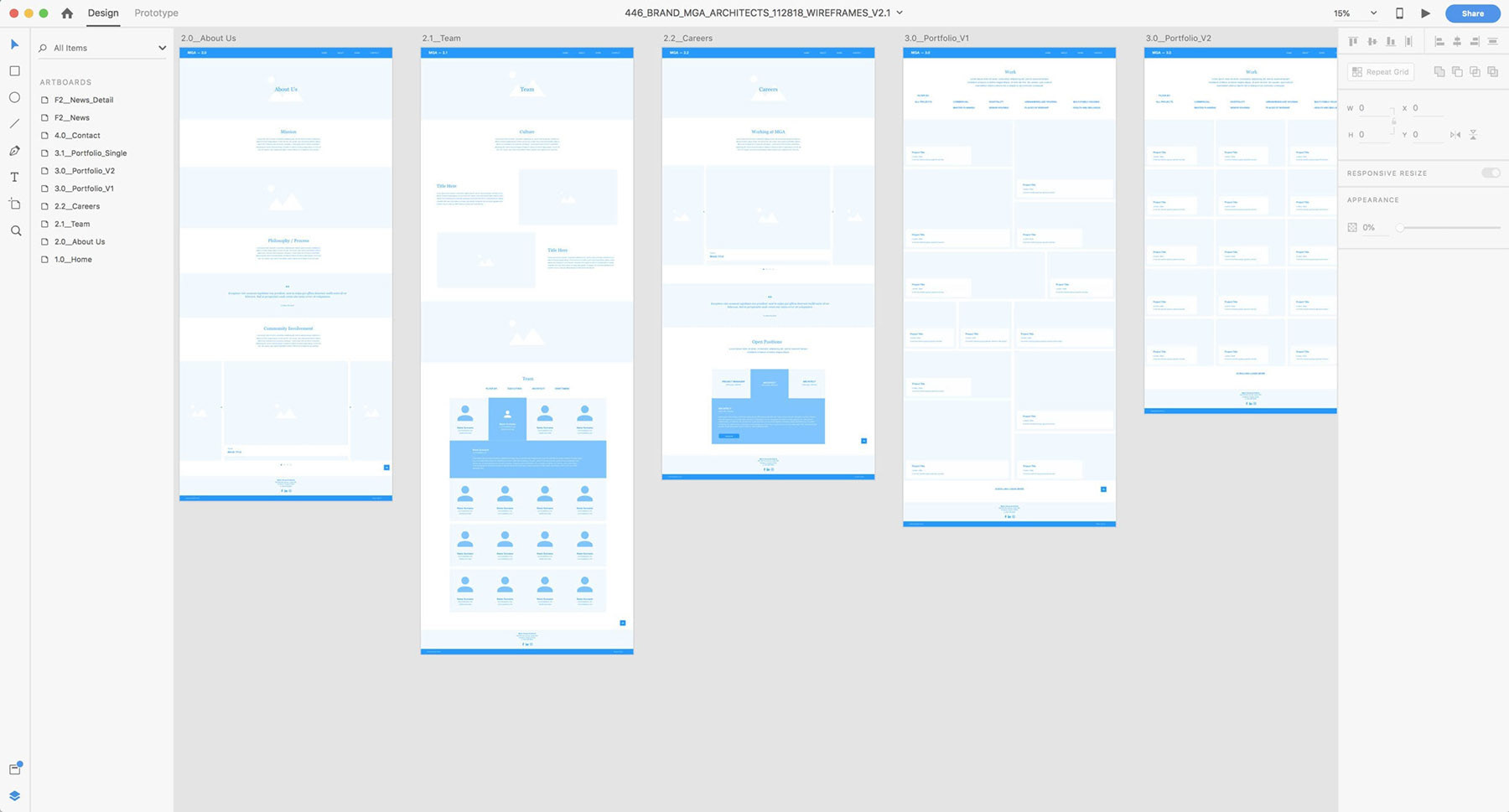 Highlights from Adobe's video shoot at the agency office.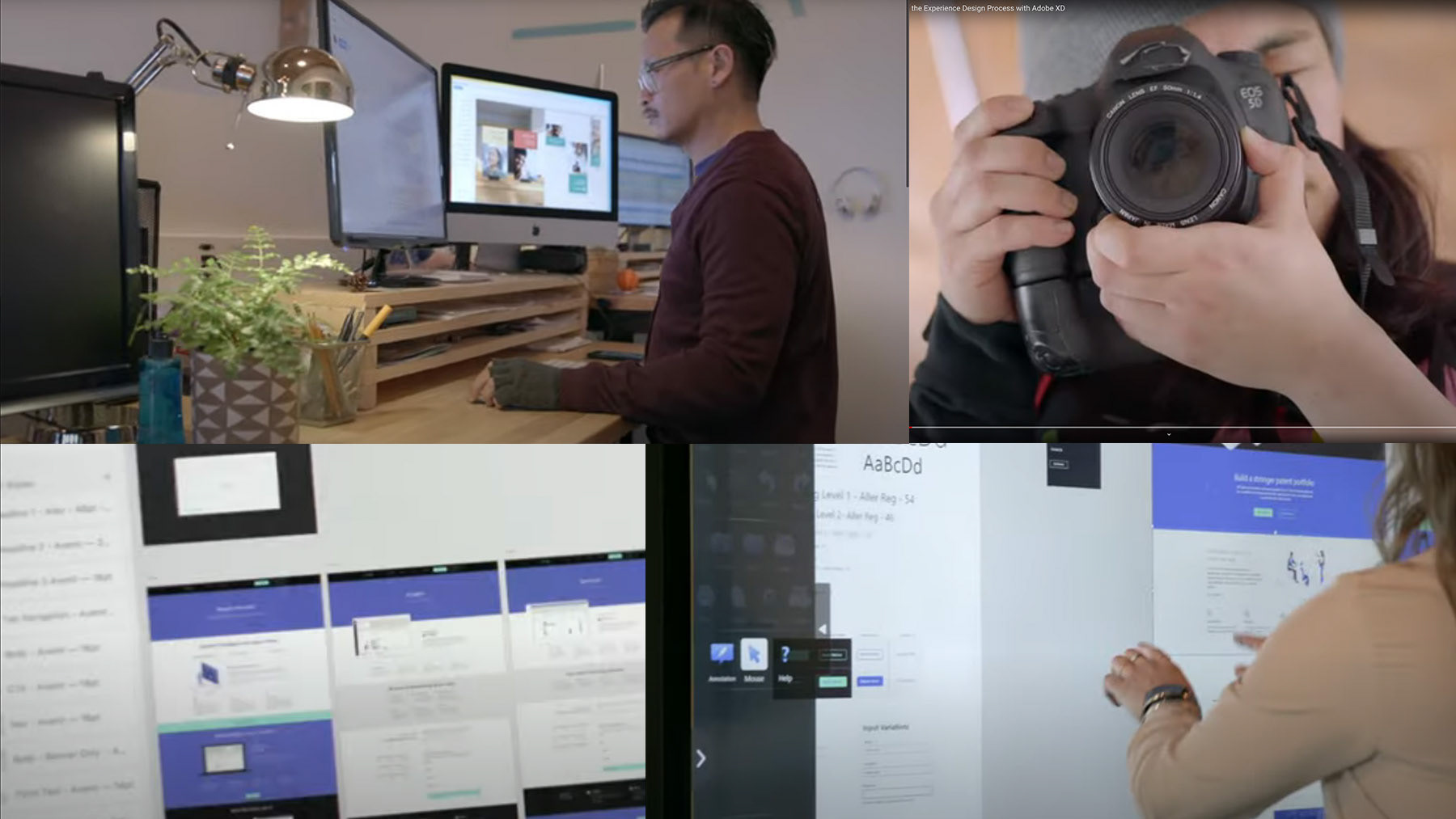 CREDITS
Designer: Raymond Perez
AD: Angi Arrington 
Author: Matt Watson
Video Production: Adobe